Iam a Distributor of - A home based business and Investment / Distributorship opportunity with an concept.
You can become a Distributor of RMP Infotec by buying any of the following Starter Kit products and can earn upto Rs. 1,30,000 a Week by way of referral commissions, depending upon the sale you make .
(Minimum Product Cost Rs. 4,990 to a Maximum of Rs 9,990, depending on the product you chose)
STARTER KIT
No

Product

Amount

1

Starter Kit-HolidayResortPackage

Rs 4,990/-

2

GreenX Product Kit With RMP Hill Resort and ICICI Lombard Accidental Life Insurance upto 1 lakh for a period of 1 Year

Rs 5,990**

3

Ozone Water Purifier

Rs 5,990**

4

Solar Lamp

Rs 6,190**

5

RMP Nagar

Rs 9,990/-

6

Life Policy

-

** GreenX Product Kit/Water Purifier/Solar Lamp has to be collected from Depot(Chennai,Trissur,Trivandrum) if they paid Rs.5990. If distributor Wants the kit to be couriered to thier address they have to Pay Rs.300 as Transportation charge
You have to buy one of the above Starter Kit Products to become a Distributor.
ITS ONLY A ONE TIME PURCHASE!!!
---
If you are interested to become a Distributor through our Fast growing Powerful Network TEAM,
1. Starter Kit - Holiday Resort Pakcage
Rs. 4,990 for a Family of 4 (2 Adults + 2 Children) or 3 Adults
More details on next page
2. GreenX Product Kit With RMP Hill Resort - Rs. 5,990
and ICICI Lombard Accidental Life Insurance upto 1 lakh for a period of 1 Year
More details on next page
3. Ozone Water Purifier - Rs 5,990 + 300 (courrier)
4. Solar Lamp - Rs 6,190 + 300 (courrier)
<![if !vml]>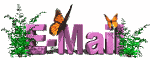 <![endif]>